Review of Holidays in Torquay
Torquay, Devon
CALL US 07789 006767
OR EMAIL US karen@holidaycottages4u.com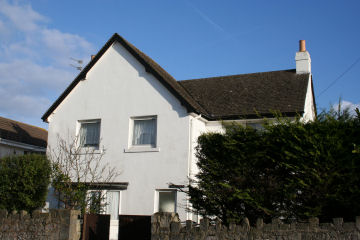 Holiday review
We have spent a couple of weeks in Torquay every summer for the last 15 years. Torquay is our favourite place to holiday and last year we stayed in St Anns. The owners allow us to bring our adorable vizla, which is a real bonus. There are some lovely dog walks. You can walk dogs on Babbacombe beach, but there is also a lovely walk along beside Babbacombe Model Village, where you get lovely sea views. You can either walk in the grassy field, or if you prefer a longer walk, there is a path which leads down the cliffside to the beach below.

The cottage is well equipped for cooking meals, which we did most nights, but we discovered there is a fish and chip shop close by which actually deliver on Saturdays, so we gave that a go one night. There is also a very nice looking restaurant in the St Marychurch precinct, but we didn't get around to trying it out, as it is not open every night. We used the local fishmonger quite a bit. The crab was amazing, which we had for lunch one time.

We were really lucky with the weather and the children wanted to go to the beach quite a lot. We used the cliff railway, which was a relief, as otherwise it would have been a struggle to walk up the hill (quite steep). There is a nice little cafe at the top, where we got ice creams for the children. And one afternoon we had cream teas at Angels, on Babbacome Downs. You get amazing sea views from here.
Hugh from Birmingham (Mar 2012)