Review of Castle Harbour
Los Cristianos, Tenerife
CALL US 07789 006767
OR EMAIL US karen@holidaycottages4u.com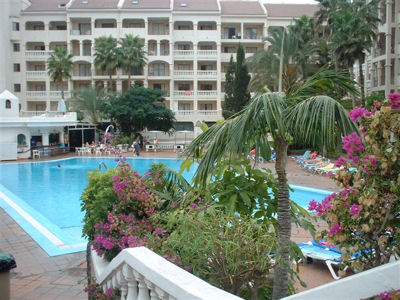 Holiday review
Would recommend booking with holidays4u.org as they were extremely proficient at all stages of booking. Also Karen Durant did her utmost to ensure our requests were granted and also recommended Castle Harbour. Also paperwork was accuate and a map was also provided for info.

Castle Harbour: would certainly go back and would recommend this to others. Although not suitable for anyone what is unfit, elderly or with a medical condition.

Area/location: situated on high level with fantastic views * up hill all the way from all main areas and town * quite a walk to main areas and beach and promenade area * plenty of good restaurants and eating facilities nearby * supermarket just across the road and Spar shop just down the road

Appearance of complex: Spanish in appearance, well maintained * well designed

Reception: clean with comfortable seating area * plenty of general information available including trips * staff excellent both on check in and check out. In particular Julia who was very helpful at checkout. * showers and luggage area are situated downstairs which isn't ideal for transporting of luggage. Could be better sited. * Toilets: had to go out of reception into the pool area and down a flight of stairs. Could do with toilets in the reception area for those waiting for collection and pick up. * 24 hour and good security

Swimming Pool/Leisure: Good size pool, well maintained and extremely clean * pool table * water machine able to top up water for a small charge. Excellent facility/idea * Lifeguard: pleasant and on duty at all times. * Sun attendant/advisor on hand * massage services * sun terrace * Loungers: available for small fee. Well maintained and clean. * Pool bar: served good range of food/drinks. Also take away available. * Pub: part of pool bar, very popular.

Room/Apartment 516: Good views over streeet, mountains and with sea view * double balcony with patio doors to both bedroom and lounge which was excellent * good sized bathroom * Furniture: rather dated but OK * good size with plenty of space * Patio furniture: good sized table with four chairs including coffee table * Clothes airer and pegs * Iron and ironing board, plus washing machine * washing up liquid and tea towels supplied plus scourer (not often supplied in some apartments) * bedding and towels changed mid week - excellent * apartment could do with some re decoration and refurbishment * well appointed and plenty of crockery etc.
Carol from Blackpool (Feb 2012)